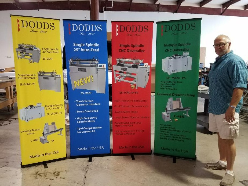 RETRACTABLE BANNER STANDS
A durable roller retractable banner stand with steel end caps, swival-out base foot, and 3 poles alter the height. Available in 24", 30", 36" and 48" widths with a 78" height.
An adjustable height banner stand. Available in single sided or double sided configurations. Graphic sizes include, 32", 36", and 40" widths. Height adjusts from 60" up to 83".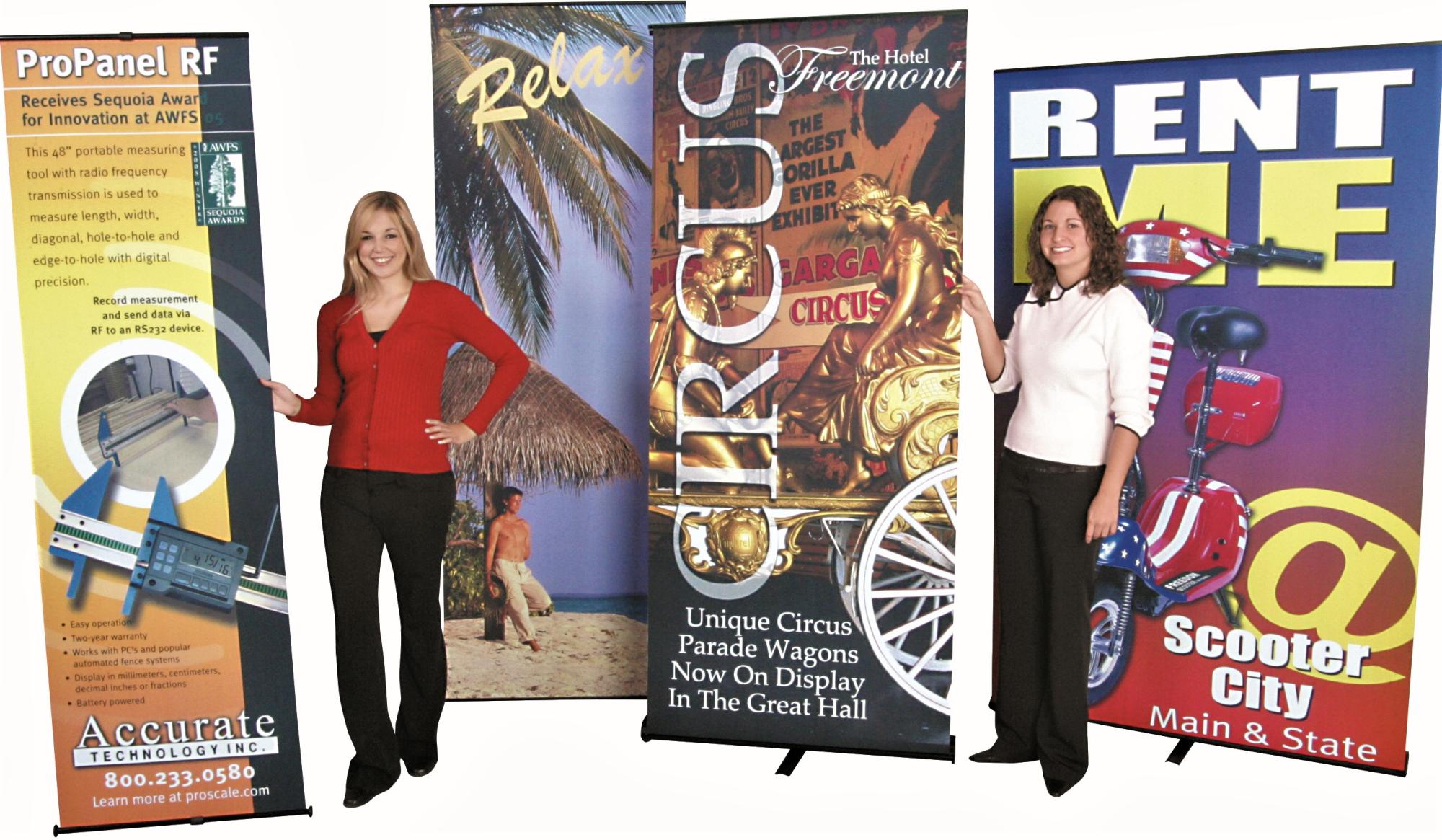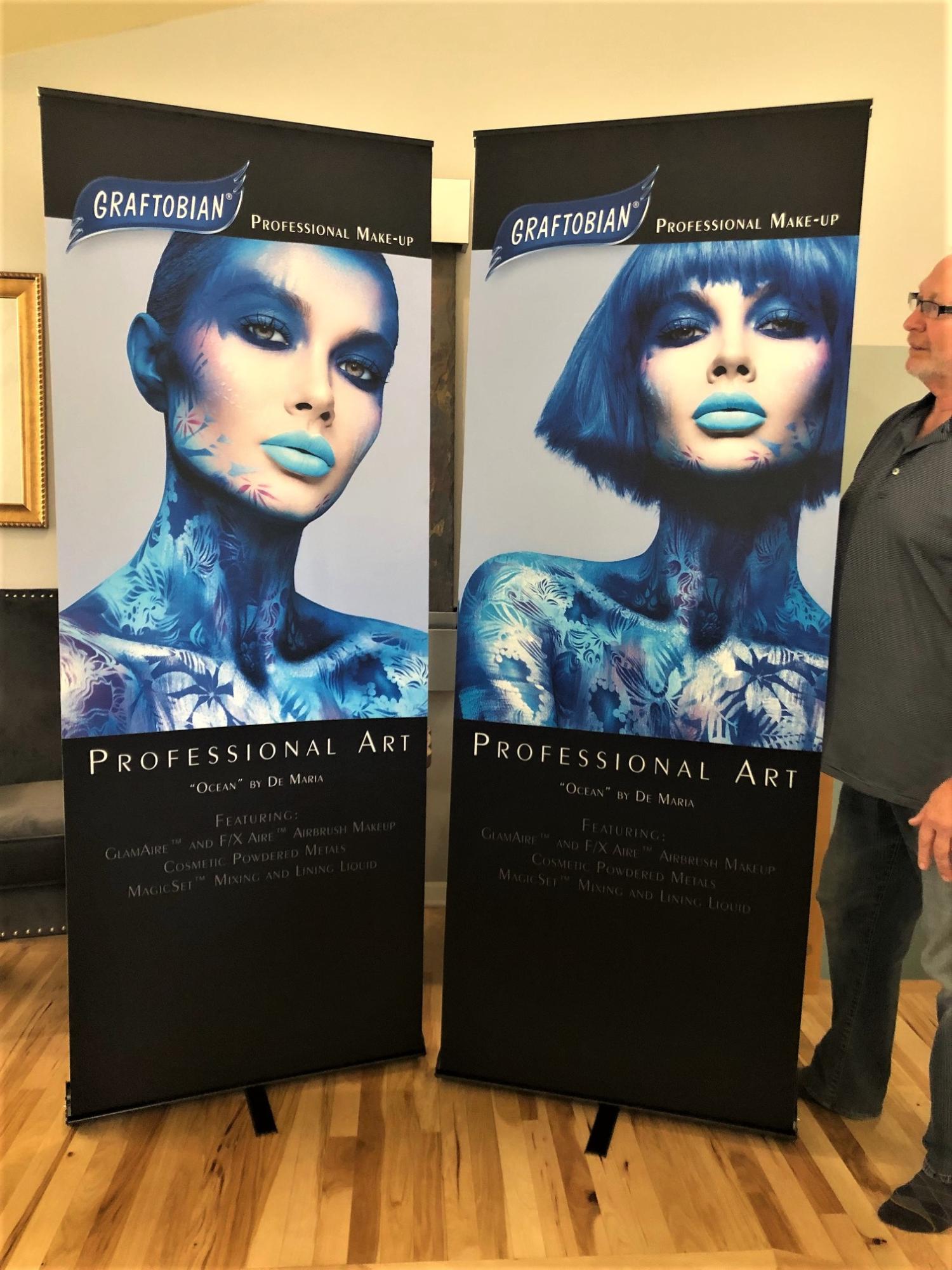 Presenter30 - 30"w x 78"h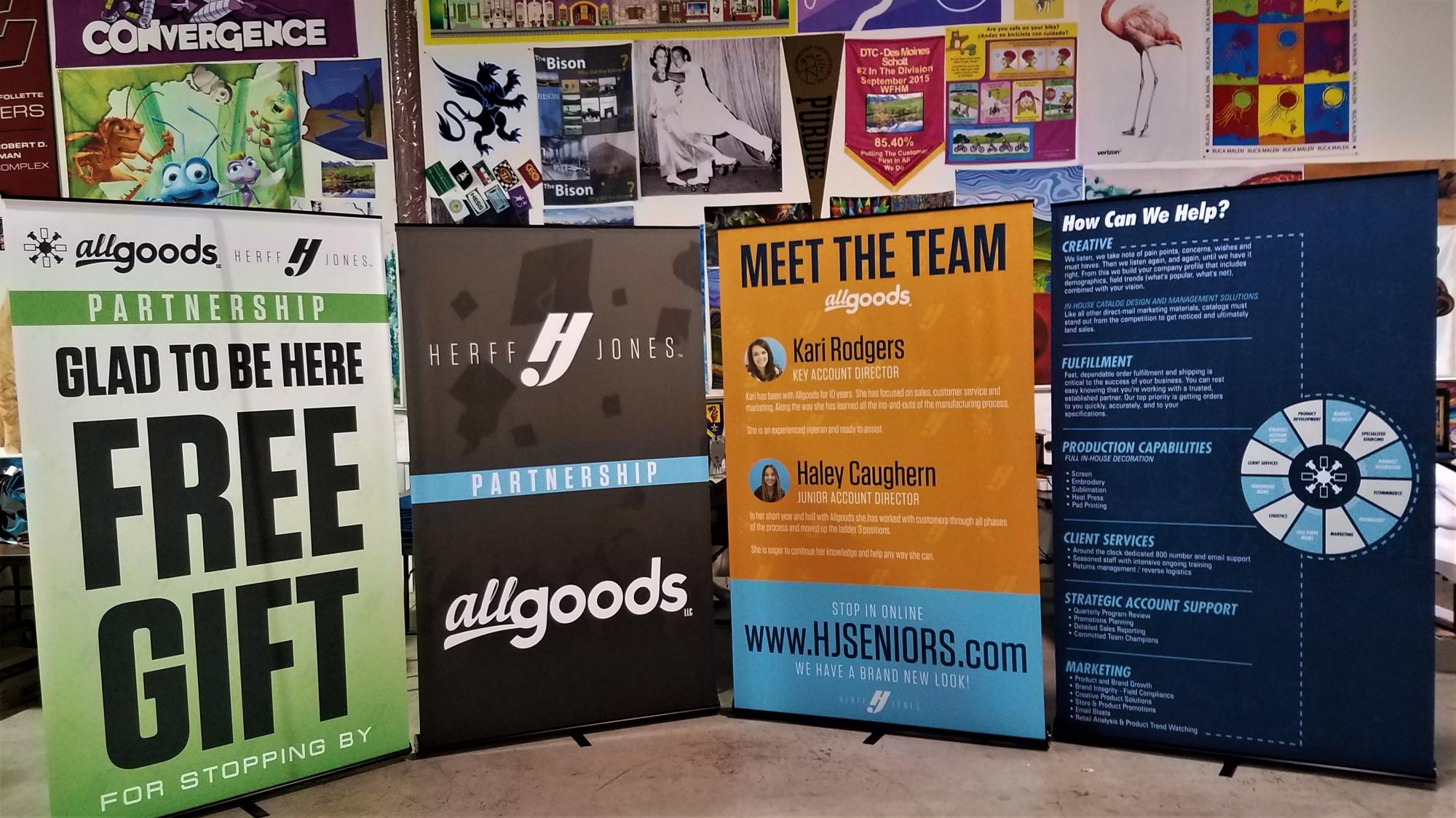 Presenter 48 - 48"w x 78"h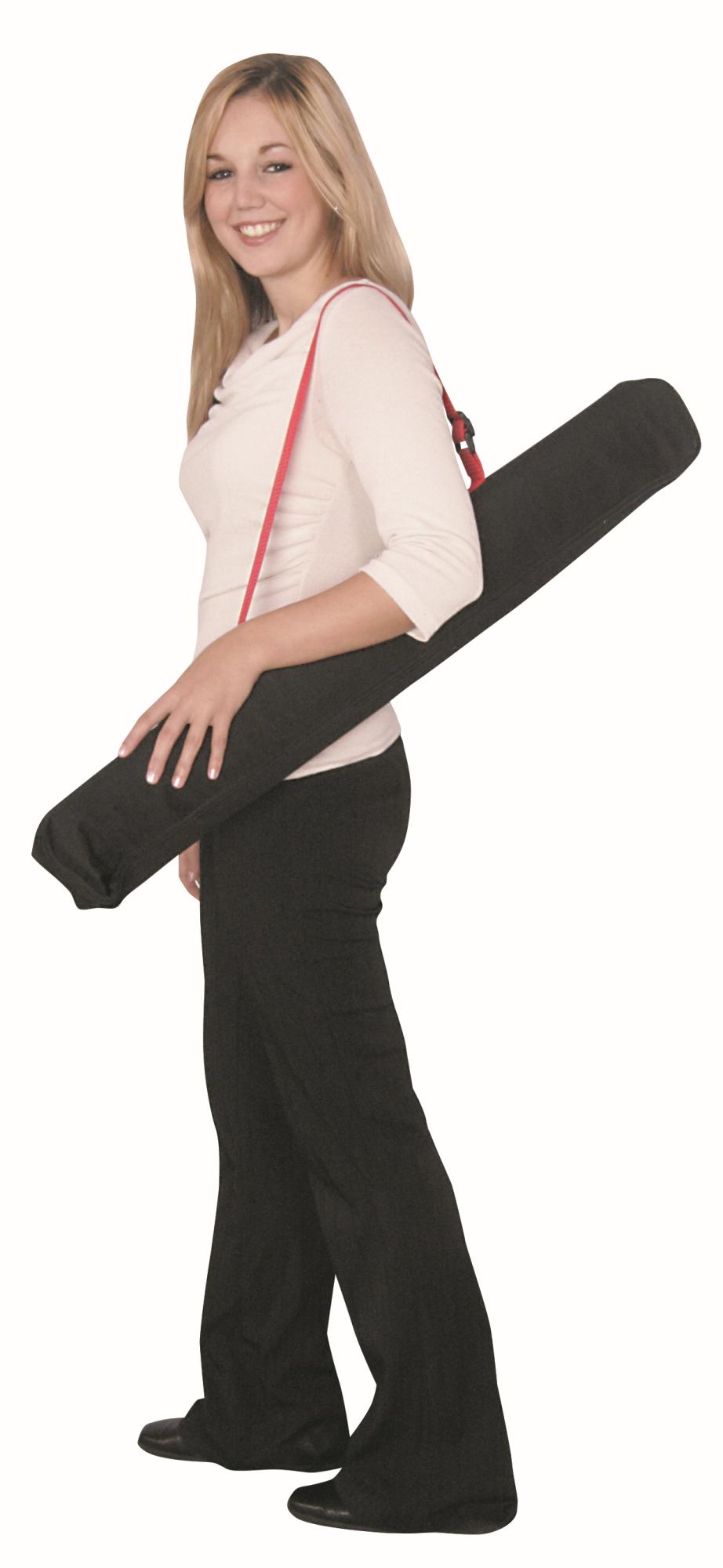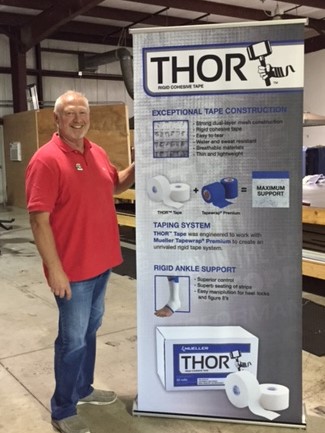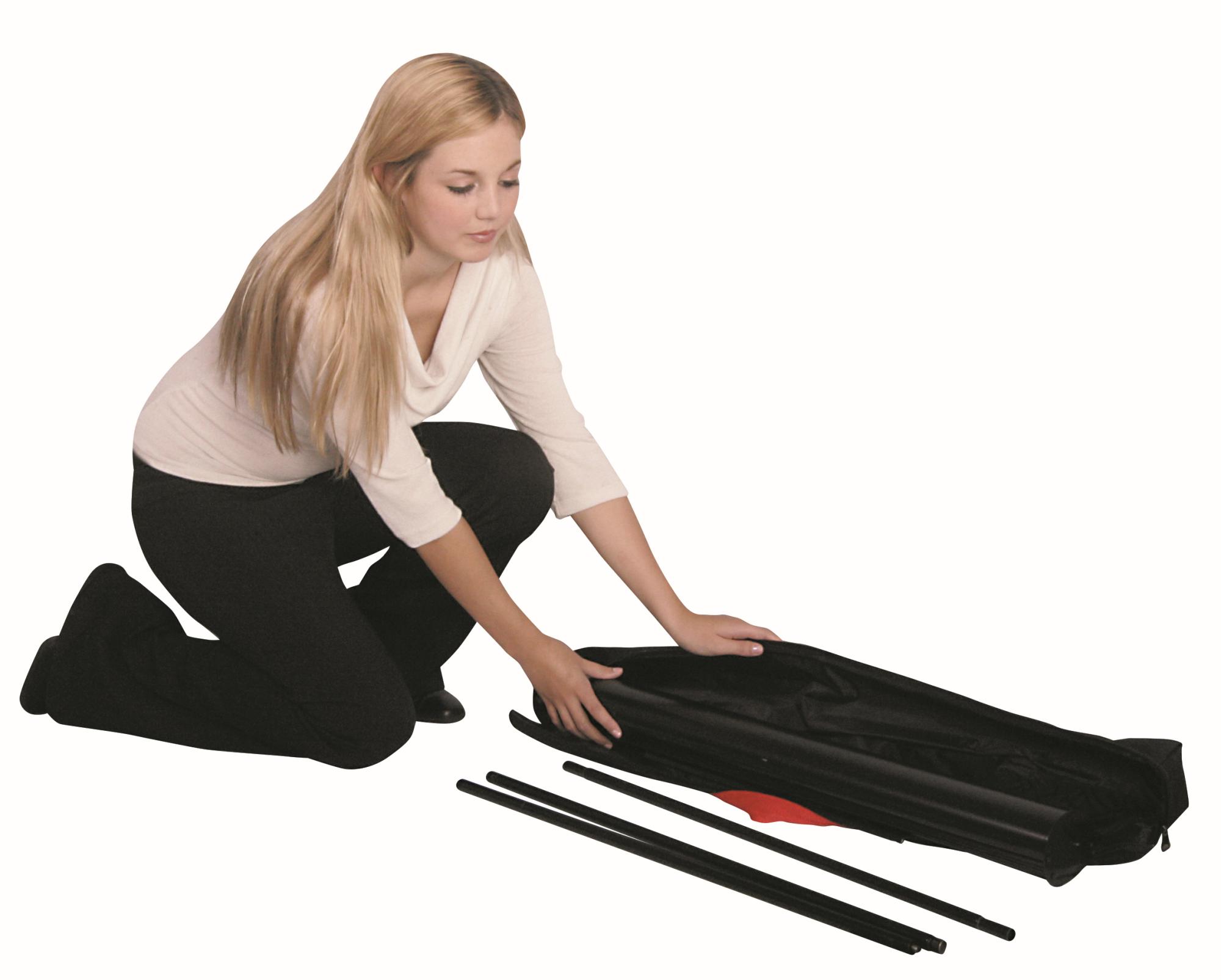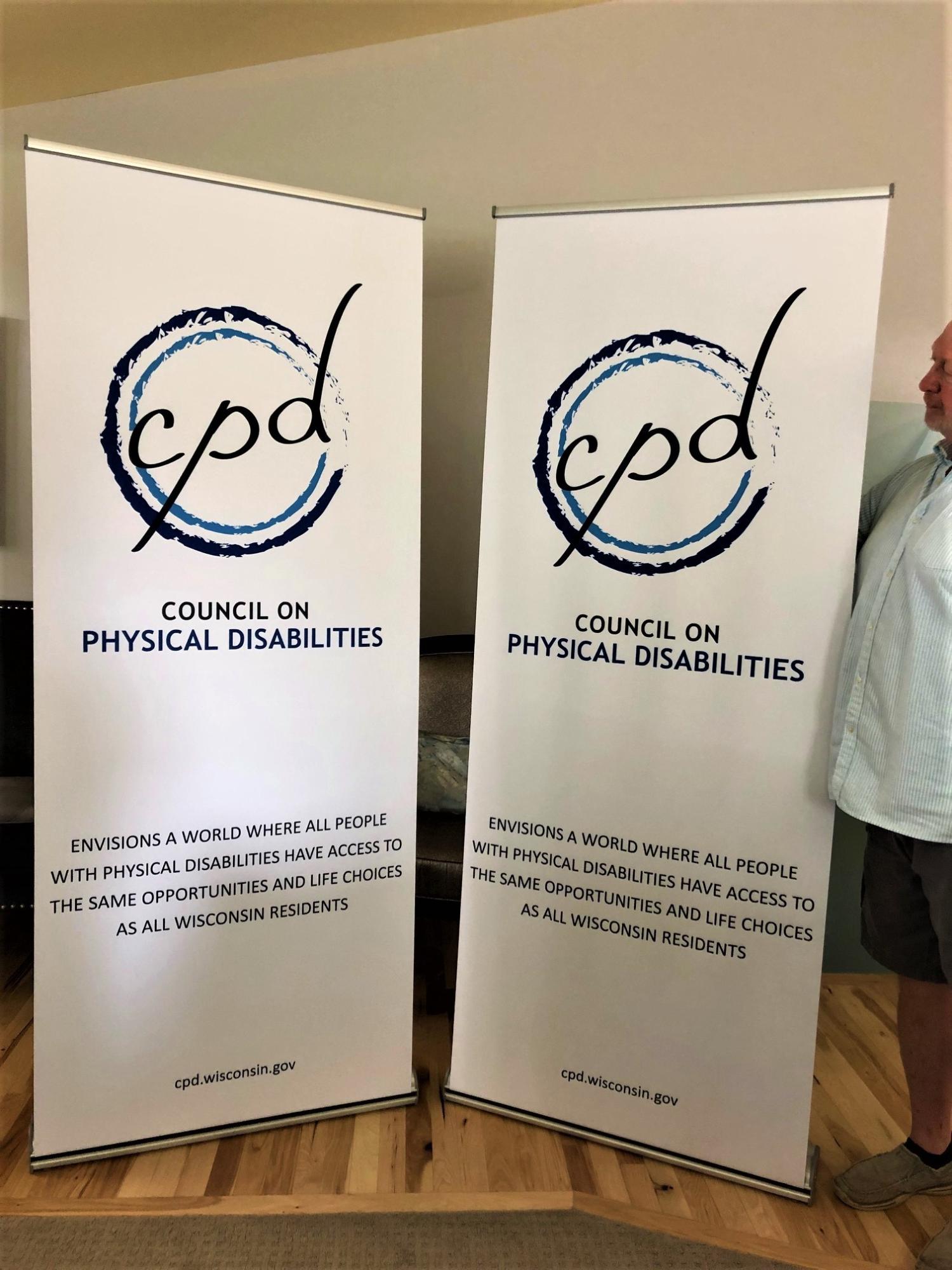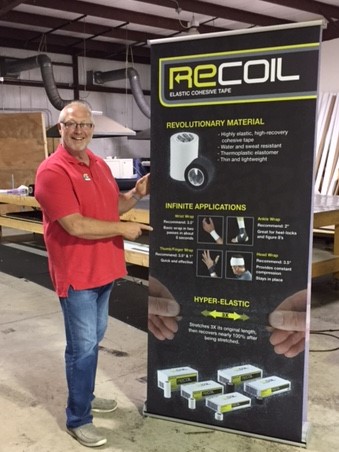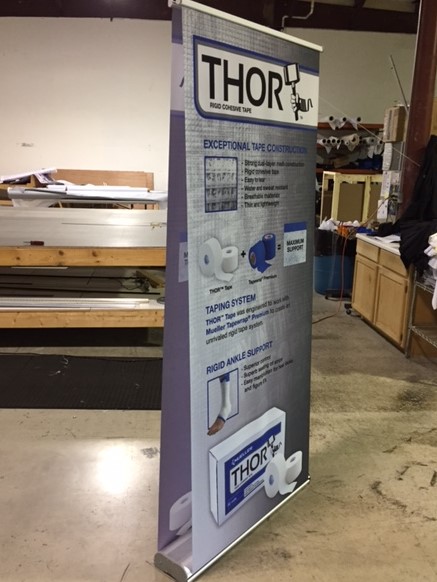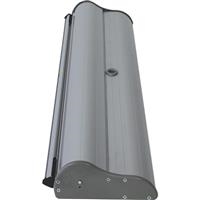 Presenter24 - 24"w x 78"h
Orient 40" x 60" and 83" examples